Help Maya Husseini rebuild the stained glass destroyed in the Beirut explosion of August 4th 2020.
---
[Donation button coming soon]
On the 4th of August 2020 a devastating explosion destroyed large parts of Beirut, including some of the city's most treasured heritage.
Maya Husseini is a Beirut-based stained glass artist who saw 20 years of her work largely destroyed by the explosion.
She is now fundraising to rebuild this heritage.
Her work and the aftermath of the explosion were featured in multiple news outlets including:
– BBC News: Beirut blast – Painstakingly restored stained glass destroyed in seconds
– Reuters: A life's work shattered stained glass artist counts cost of Beirut blast
– CBC's As It Happens: Beiruts' historic stained glass shattered in minutes
– Al Arabiya: Decades of stained glass artist's work obliterated in Beirut blast
– LBC: عمل العمر الضائع فنانة زجاج ملون تتحسر على خسائر انفجار بيروت
The money raised will go towards buying the materials needed to rebuild this art.
These include the following churches and museums.
Sursock Museum, before and after:

Cathedrale Saint Louis des Capucins/St. Louis Cathedral,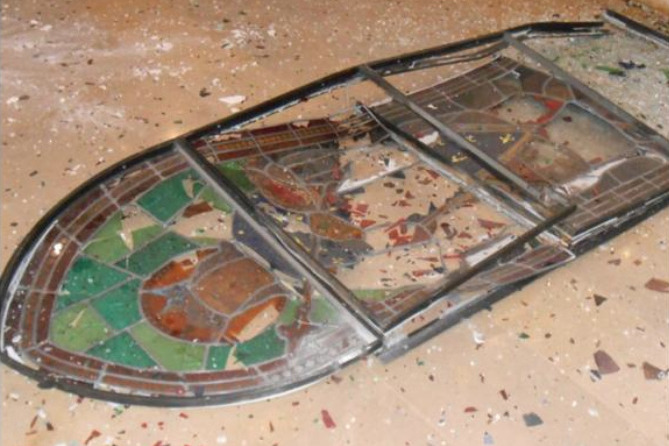 National Evangelical Church of Beirut

Stained glass from the 19th century that Maya Husseini renovated:

Terra Santa Church

Eglise Maronite de Saint Elie